Regular price
Sale price
Rs. 244.30
Unit price
per
Sale
Sold out
The leather cosmetic and toiletry pouch is a stylish and practical accessory designed to keep your essential beauty and grooming items organized while you're on the go. It is crafted from high-quality leather, known for its durability and luxurious appearance.

Here's a detailed description of the leather cosmetic and toiletry pouch:

1. Material: The pouch is made of genuine leather, which offers a soft and supple feel. Leather is not only aesthetically pleasing but also resistant to wear and tear, ensuring that your pouch will withstand frequent use.

2. Design: The pouch typically features a compact rectangular shape with a zippered closure along the top. This design ensures that your items remain secure and protected from accidental spills or damage.

3. Size: The size of the pouch may vary, but it is generally designed to be compact enough to fit into your handbag or carry-on luggage, while still providing ample space to store your essential cosmetic and toiletry items.

4. Compartments: Inside the pouch, you'll find multiple compartments and pockets of varying sizes. These compartments are designed to hold different items separately, making it easy for you to organize your cosmetics, toiletries, and other small essentials. Common compartments include slots for makeup brushes, a zippered pocket for smaller items, and open pockets for larger products.

5. Lining: The interior of the pouch is usually lined with a durable and water-resistant material such as nylon or polyester. This lining adds an extra layer of protection and makes it easier to clean any accidental spills or leaks.

6. Versatility: While primarily designed for cosmetics and toiletries, the leather pouch can also be used to store other small items like jewelry, electronic accessories, or even stationery. Its versatility makes it a practical accessory for various purposes.

7. Aesthetics: The leather cosmetic and toiletry pouch often boasts an elegant and timeless design. It may feature sleek and smooth leather, textured finishes, or decorative accents like metal zippers or embossed logos. The color options range from classic black or brown to more vibrant hues, allowing you to choose a style that matches your personal preferences.

Overall, the leather cosmetic and toiletry pouch combines functionality, durability, and aesthetic appeal, making it a valuable accessory for organizing your beauty and grooming essentials while adding a touch of sophistication to your travel or everyday routine.Leather cosmetic pouch - made of pure top grain cow leather.
Shipping & Returns

15 Days Return Policy, No Returns on Jackets.
Care Instructions

Gently wiping it with a soft, dry cloth. You can use a mild leather cleaner. Avoid using harsh chemicals or abrasive cleaners.
Share
View full details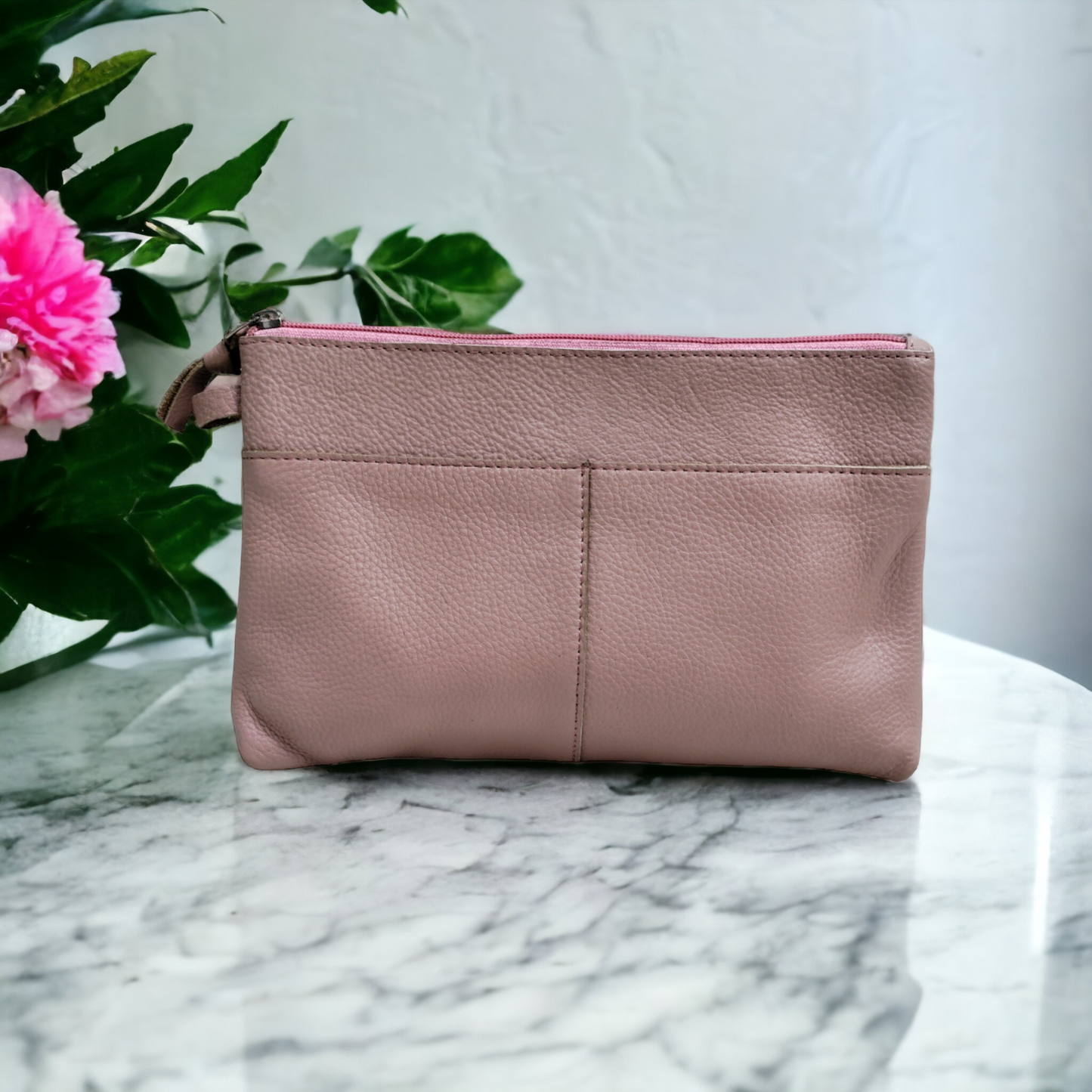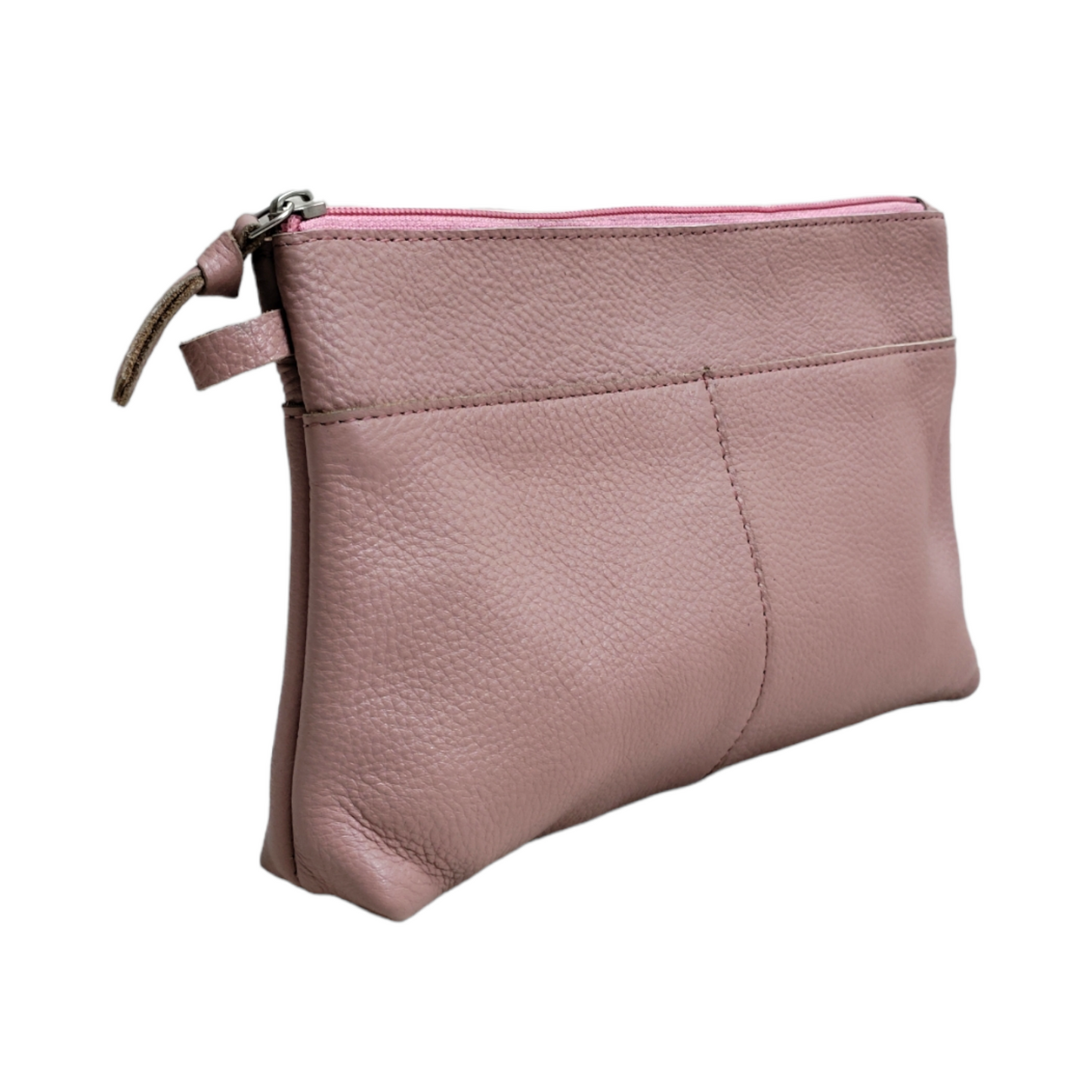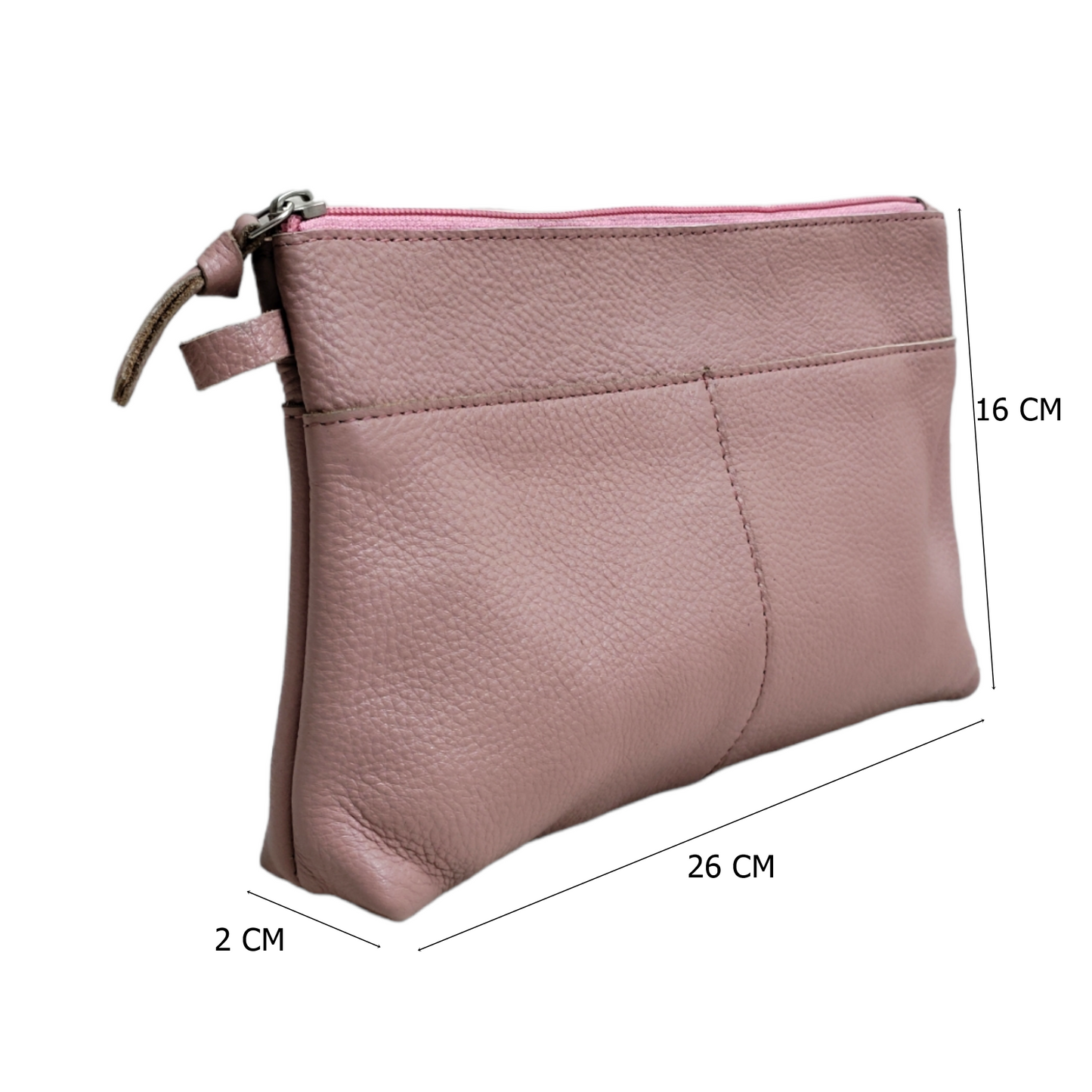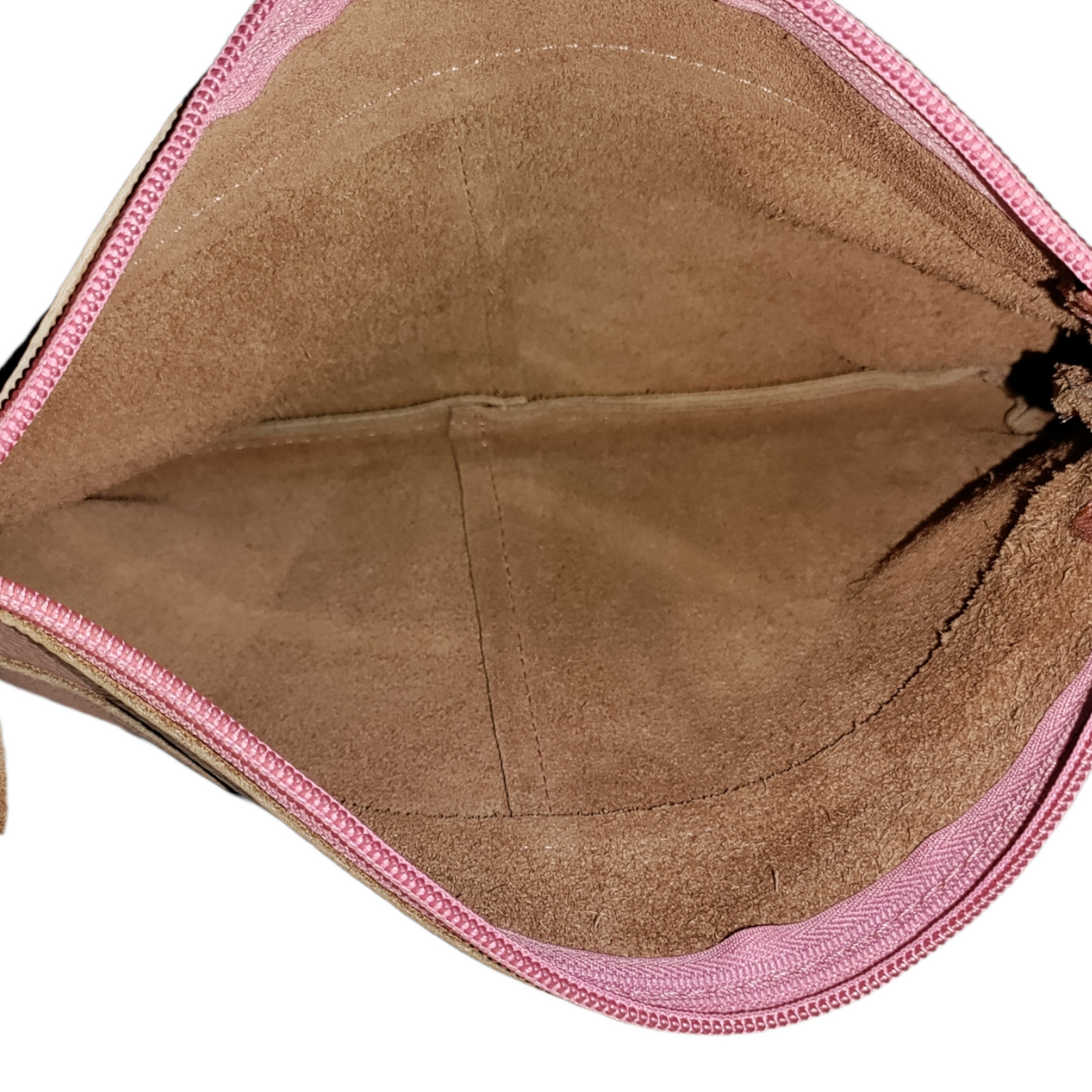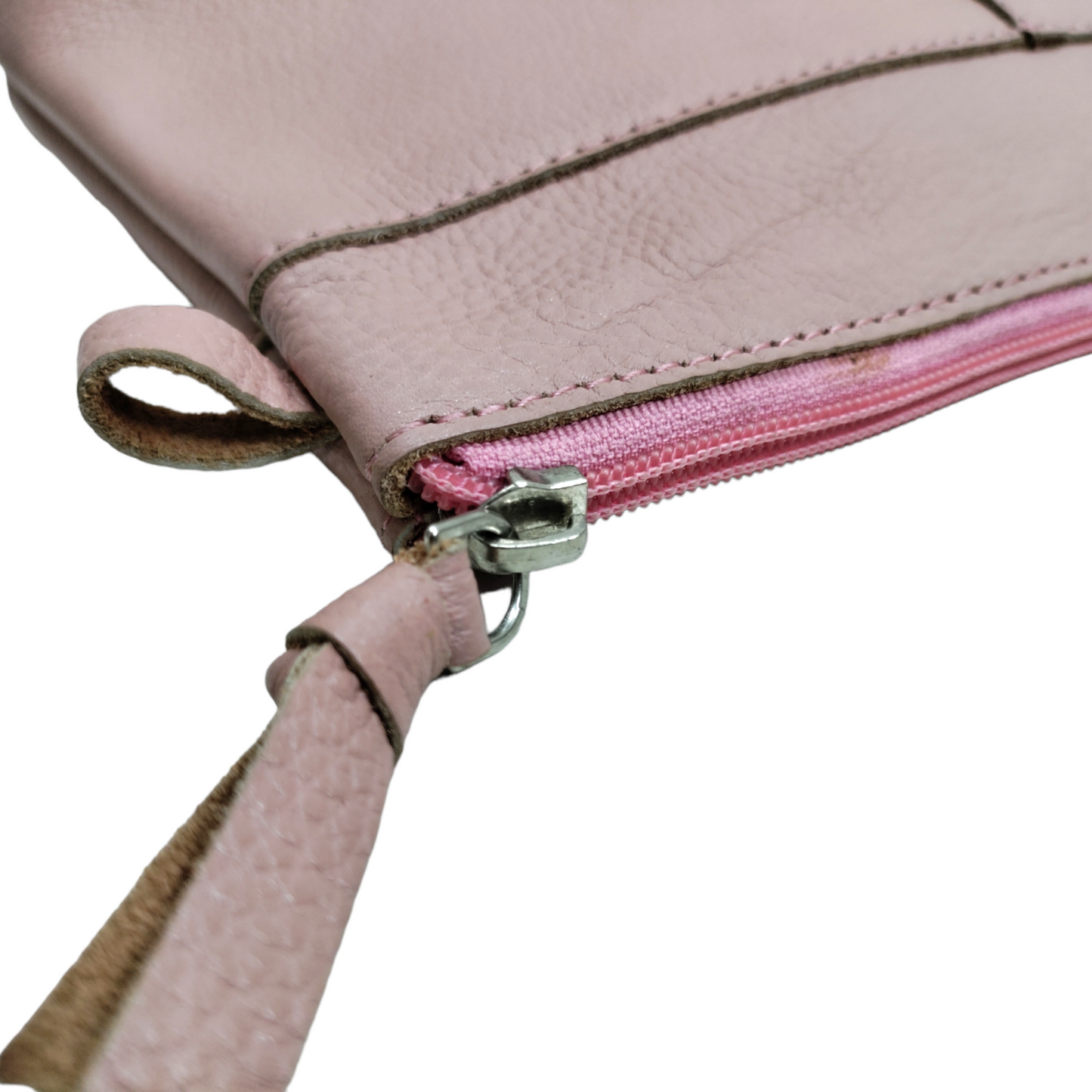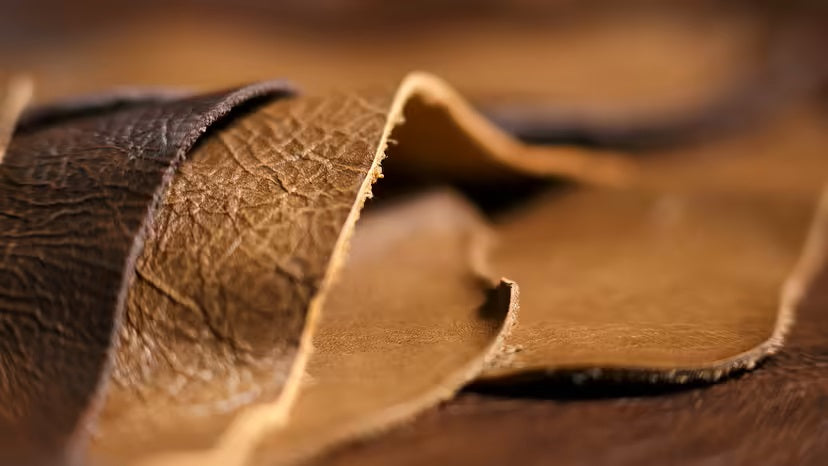 Taking care of your leather item.
Gently wipe the product with a soft, dry cloth. You can use leather polish cream as well. Read More...
Free Shipping

We provide free shipping to allover India and United States of America

Hassle-Free Exchanges

Enjoy easy returns on our website, making your online shopping experience worry-free