Leather Passport Cover, Passport Holder, Travel Wallet, Unisex Travel Purse, Travel Wallets, Gift for Travel
Leather Passport Cover, Passport Holder, Travel Wallet, Unisex Travel Purse, Travel Wallets, Gift for Travel
Regular price
Rs. 1,750.00
Sale price
Rs. 699.30
Unit price
per
Sale
Sold out
A leather passport holder is a small and compact accessory designed to store and protect your passport while you travel. It is typically made from high-quality genuine leather, known for its durability and luxurious appearance. The holder is designed to fit a standard-sized passport, cheque book, mobile, cash, coins, cards  providing a snug and secure fit.

The exterior of the leather passport holder is often smooth and supple, showcasing the natural texture and beauty of the leather. It may come in various colors and finishes, such as black, brown, tan, or even vibrant shades. Some holders may feature embossed patterns, stitching details, or a subtle logo or monogram for added style.

When you open the passport holder, you'll find designated slots and compartments to hold your passport securely in place. Typically, there is a specific pocket or sleeve to slide your passport cover into, ensuring it doesn't slip out or get damaged. In addition to the passport slot, there are usually additional slots or pockets for storing cards, such as credit cards, IDs, or boarding passes. This provides convenience by keeping your important travel documents organized and easily accessible in one place.

The interior of a leather passport holder is often lined with a soft fabric, such as microfiber or suede, which helps protect the passport from scratches or other damage. The lining may be in a complementary color or pattern, adding a touch of elegance to the holder's overall design.

Some leather passport holders also feature additional security features, such as RFID-blocking technology. This helps protect your passport and any embedded chips from unauthorized scanning or identity theft attempts.

Overall, a leather passport holder is a stylish and practical accessory that not only safeguards your passport but also adds a touch of sophistication to your travel ensemble. It combines functionality, durability, and aesthetic appeal, making it a popular choice for frequent travelers or anyone who values both fashion and functionality.
Shipping & Returns

15 Days Return Policy, No Returns on Jackets.
Care Instructions

Gently wiping it with a soft, dry cloth. You can use a mild leather cleaner. Avoid using harsh chemicals or abrasive cleaners.
Share
View full details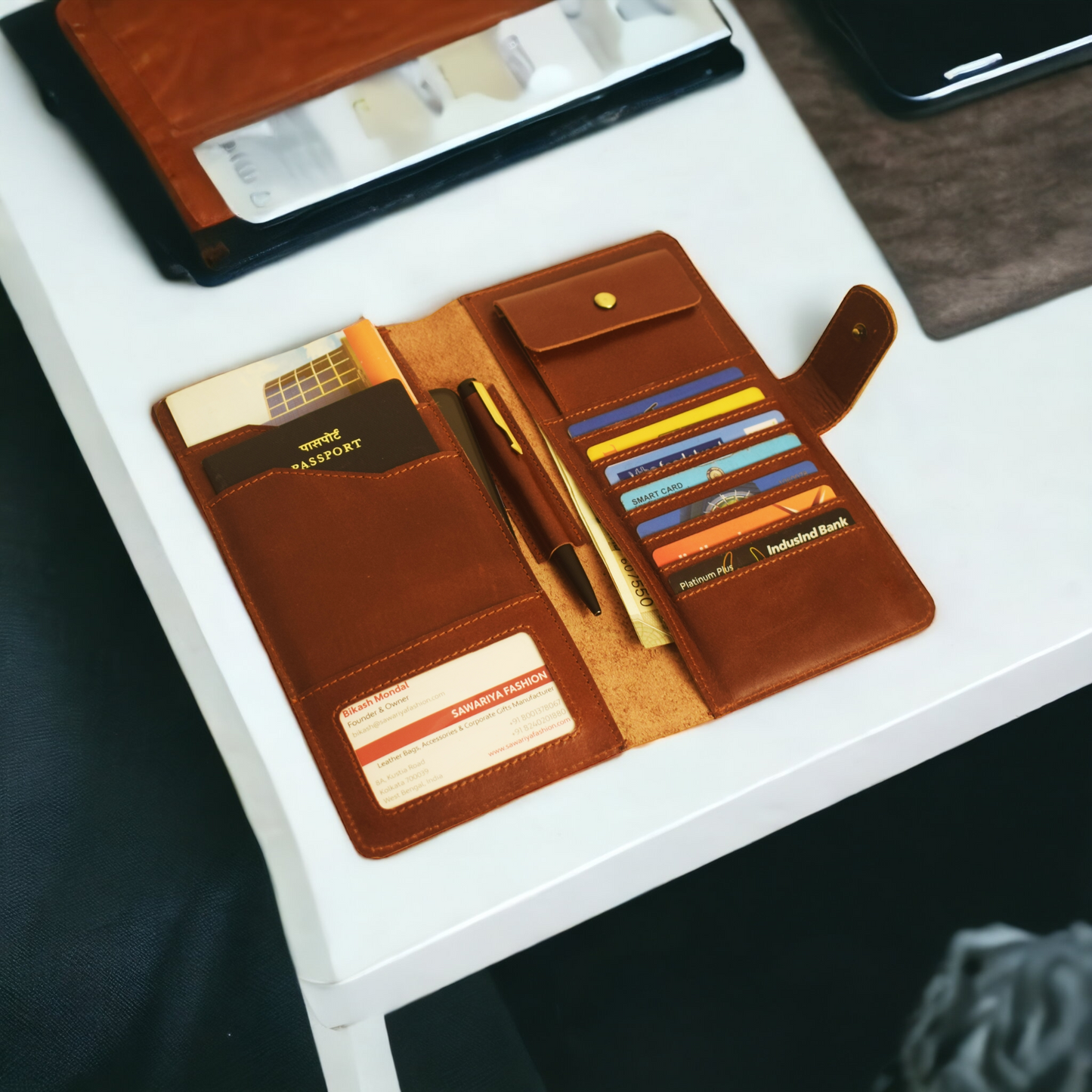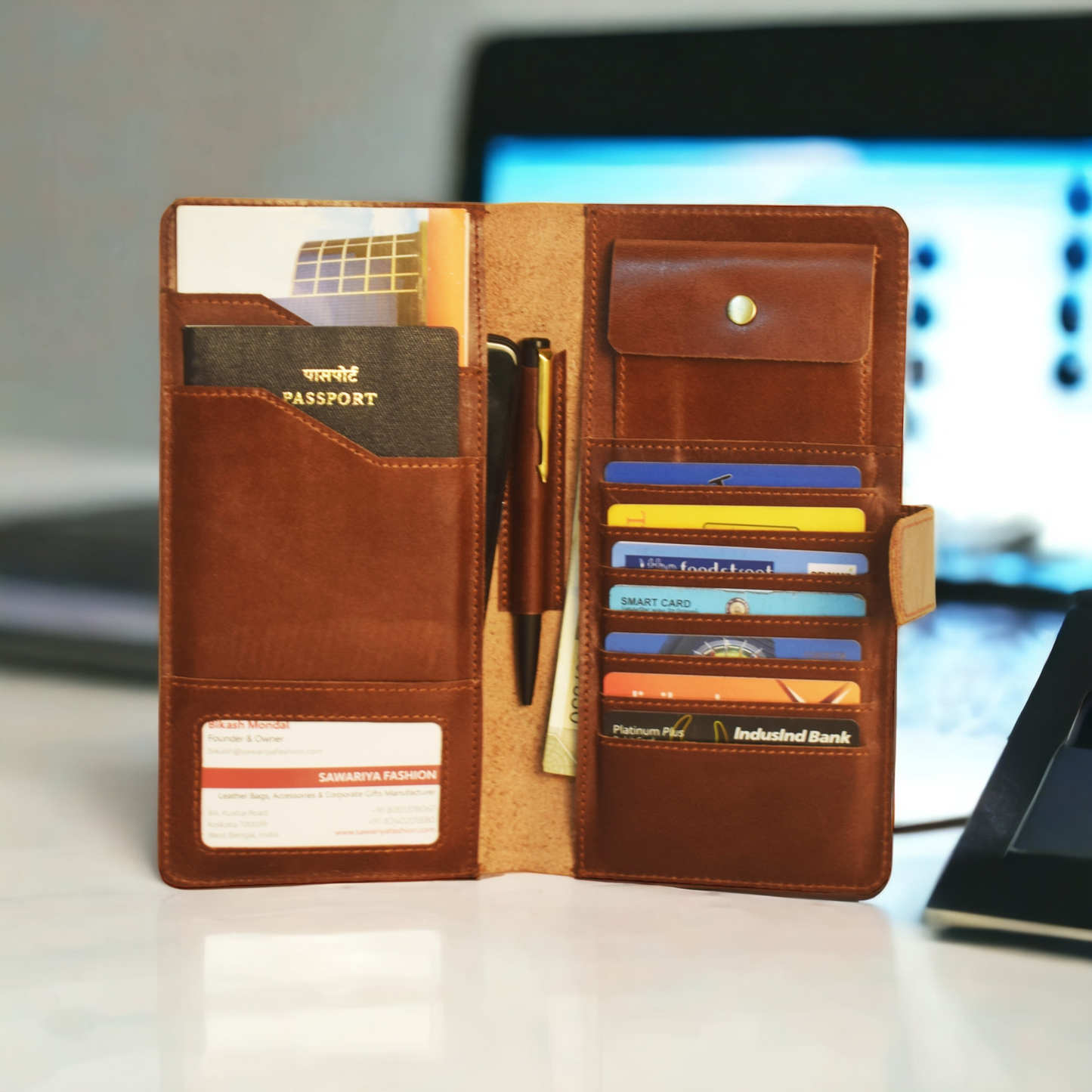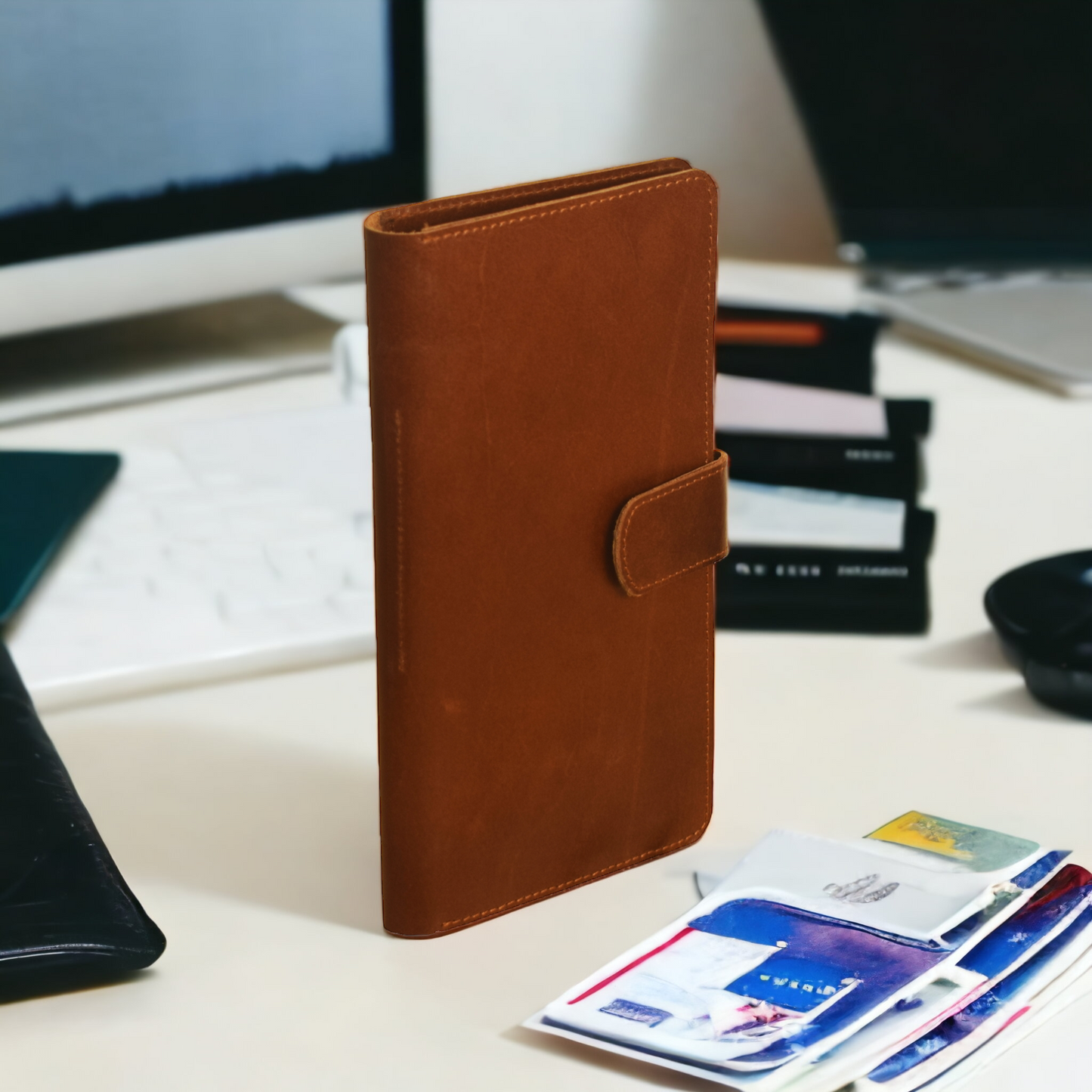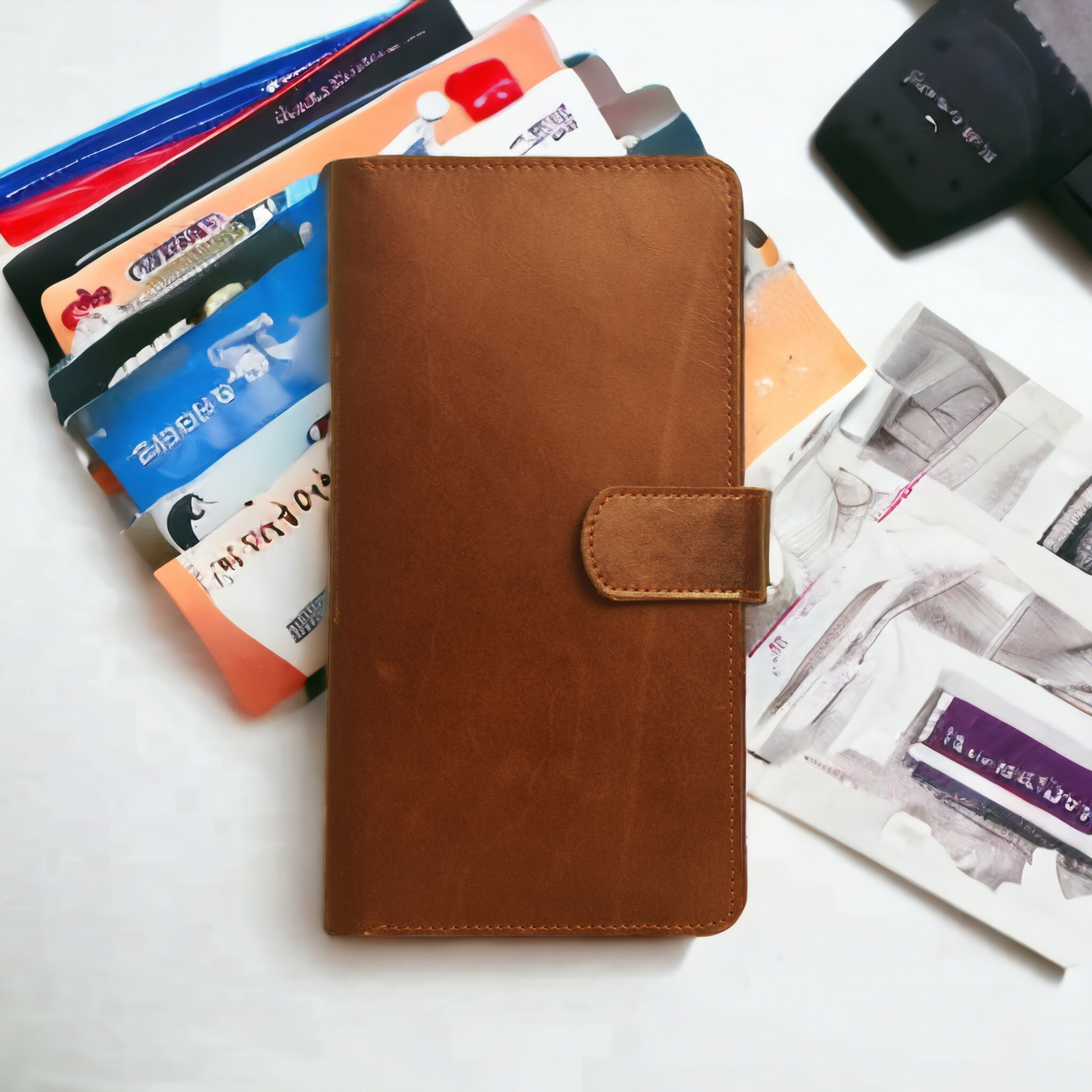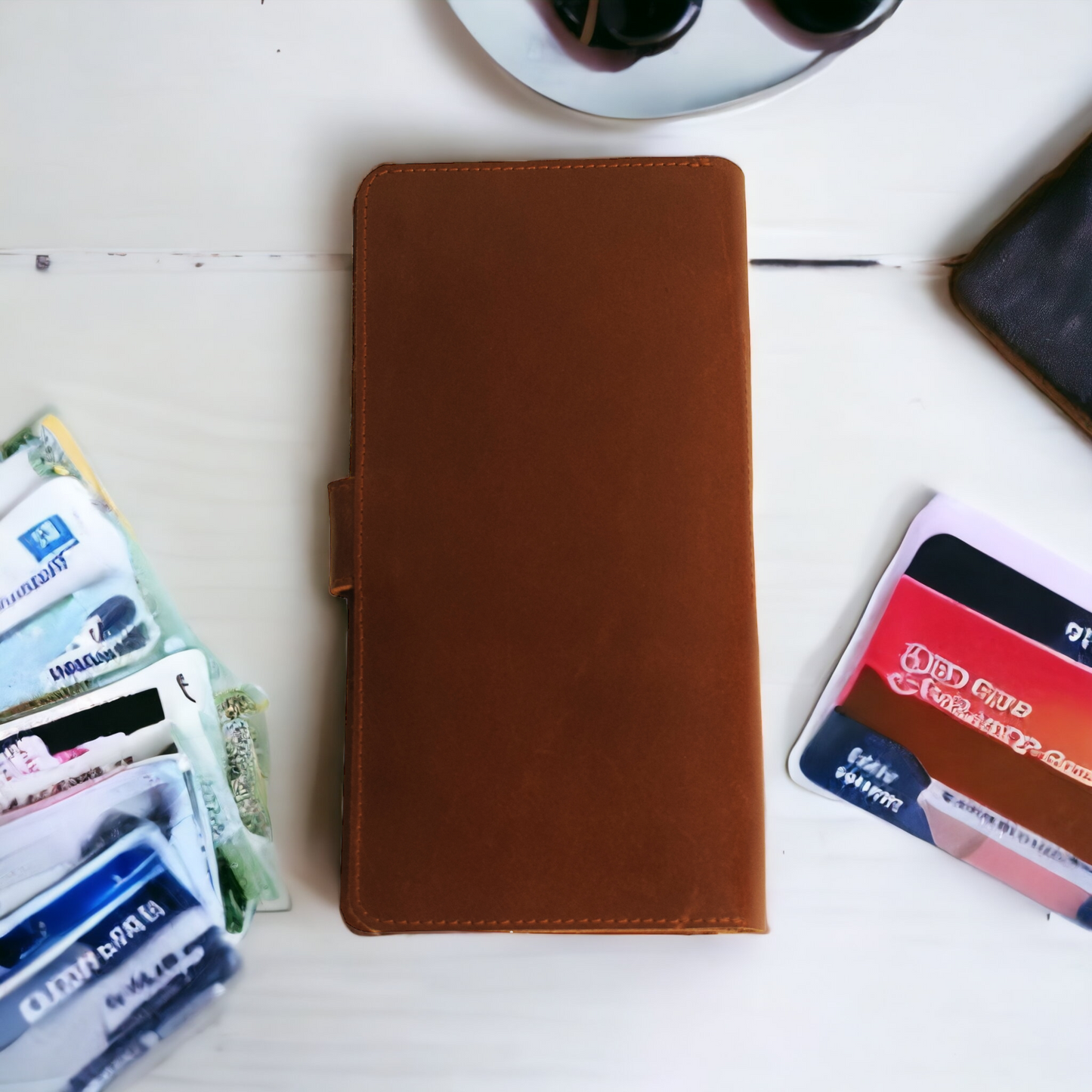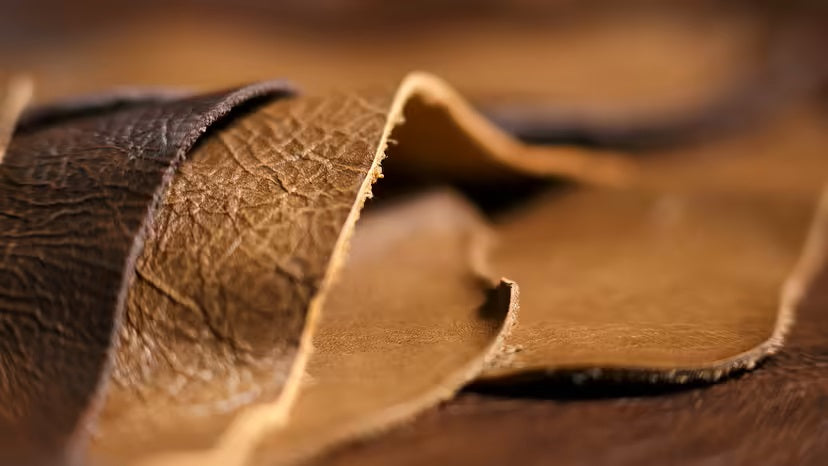 Taking care of your leather item.
Gently wipe the product with a soft, dry cloth. You can use leather polish cream as well. Read More...
Free Shipping

We provide free shipping to allover India and United States of America

Hassle-Free Exchanges

Enjoy easy returns on our website, making your online shopping experience worry-free